12 in 1 multi-functional food processor with chopping,bending,slicing and orange juicer
Don't waste your dollars on dozens of fiddly kitchen appliances that only do the one thing.
Make your time in the kitchen quicker and easier with the Multi Function Food Processor!
This amazing food mixer comes with a huge range of accessories and attachments,
boasting endless possibilities for your cooking and food preparation. Use the citrus press
and juicer bowl to extract fresh and delicious fruit juice, or the blender jar to create
equally healthy smoothies, shakes and even baby food. The curved stainless steel blade
can chop all kinds of foodstuffs, while the bowl's extra-large feeding mouth ensures larger
and bulkier items will fit inside. This appliance can also grind coffee beans, herbs and
spices, knead dough, beat eggs, whip cream, crush ice, pulse, slice, shred, and grate -
almost everything except wash the dishes and walk the dog!
Not only does this food processor's high powered 1000 or 800-watt motor produce up to
2.4-litres of perfectly precise results, but its sleek metallic design with simple LED control
is sure to also add a touch of modern style to you kitchen bench top.
Whether you're craving a simple fruit smoothie on the go, preparing a festive three-course
dinner for the family, or just wanting the blend some coffee or herbs for later, streamline
your kitchen experience with this truly versatile and impressive singular appliance.
Add this Multi Function Food Processor to your kitchen today and become the master
chef you always knew you were.
Features
· Food Processor, Blender and Juicer
· 2.4L 10-cup dry capacity
· 1.2L 5-cup liquid capacity
· Powerful 1000-watt motor/800W
· Extra large feeding mouth bowl for larger food products
· Citrus juice attachment for making fresh juice
· Blender jar for smoothies and shakes
· Durable stainless steel chopping blades
· Disc attachments to slice, shred, and grate
· Grinder jar for coffee beans, herbs and spices
· Attachments to knead dough, whisk eggs and whip cream
· Ice crushing function
· Endless cooking possibilities
· Stylish and modern design
· Suction cup feet on base for super secure positioning
· Easy to operate with LED-lit controls
· User manual includes recipe ideas
· Power: 220-240V 50-60Hz
· Colour: Brushed silver-tone
· Material: Stainless steel and plastic
· Base Unit Dimensions: (W) 24cm x (H) 16cm
· Box Dimensions: (W) 42cm x (L) 55cm x (H) 28cm
· This product comes with a 1 year manufacturer's warranty
Package Contents
· 1 x Main base unit with AC cord
· 1 x Juicer bowl and base
· 1 x Juicer pusher and lid
· 1 x Citrus juicer cone and bowl
· 1 x Food processor bowl
· 1 x Food processor lid with feeding chute
· 1 x Food processor pusher
· 1 x 1.5L blender jug and base
· 1 x Blender jug lid
· 1 x Grinder jar with lid
· 1 x Chopping blade
· 3 x Slicing/grating discs
· 1 x Dough hook blade
· 1 x Spatula
· 1 x Whisk attachment
· 1 x Spindle
· 1 x User manual
multifunction chopper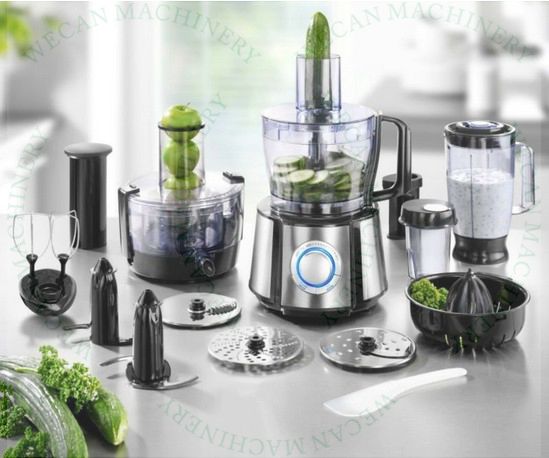 multifunctional vegetable chopper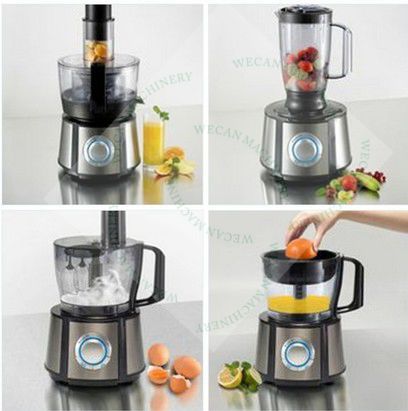 multifunction food chopper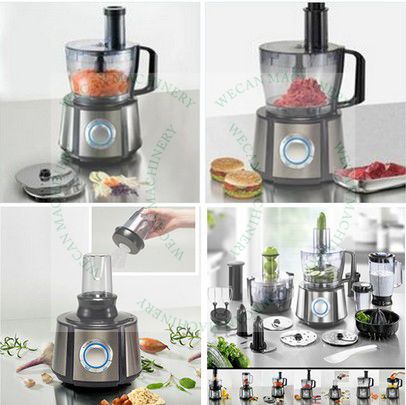 rmultifunction vegetable cutting machine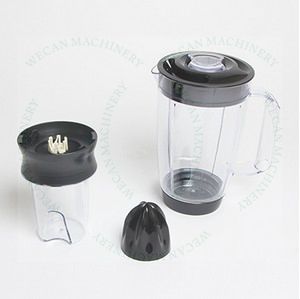 multifunctional vegetable chopper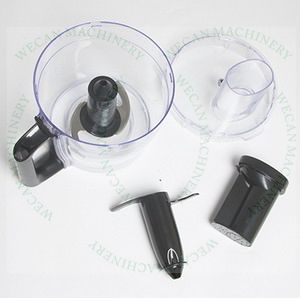 food processing machine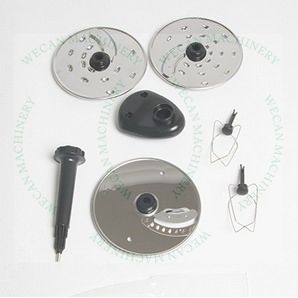 processing machinery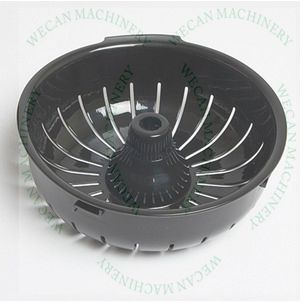 food cutting machine