Automatic Milk Foaming Machine can foam without steam involved. Lower water content in the cup will create a bolder texture and
higher sweetness.
* Milk is ready to use in one press, short resuming time to maintain a smooth workflow.
* Various modes to adjust milk foam thickness and temperature, also good for cold milk foam;
* Settings and readings are shown on the monitor, which temperatures can be set precisely
* Self-cleaning mode to keep hygiene
Power:3100W
Have preset programs with hot latte, hot cappuccino, cold latte, big hot latte, big hot cappuccino, cold milk
Digital control milk volume, one click foaming
Independent definition of cold and hot temperature/intake air volume
High efficiency:250cups/hour(250ML/cup)
Stable temperature:±2%℃ after 200cups
Machine alert after no cleaning for 24hours;
Machine cut service after no cleaning for 3 consecutive days to prevent further damage of tubes being blocked.
Model: T6
Power:3100W
Groups of air inletting:6 group
Groups of programs:6group
Capacity:250cups/hour(250ml/cup)
Max temperature:85℃
4.3 inch touchscreen
Dimension:490*190*480MM
N.W.:28kgs
Automatic milk foam machine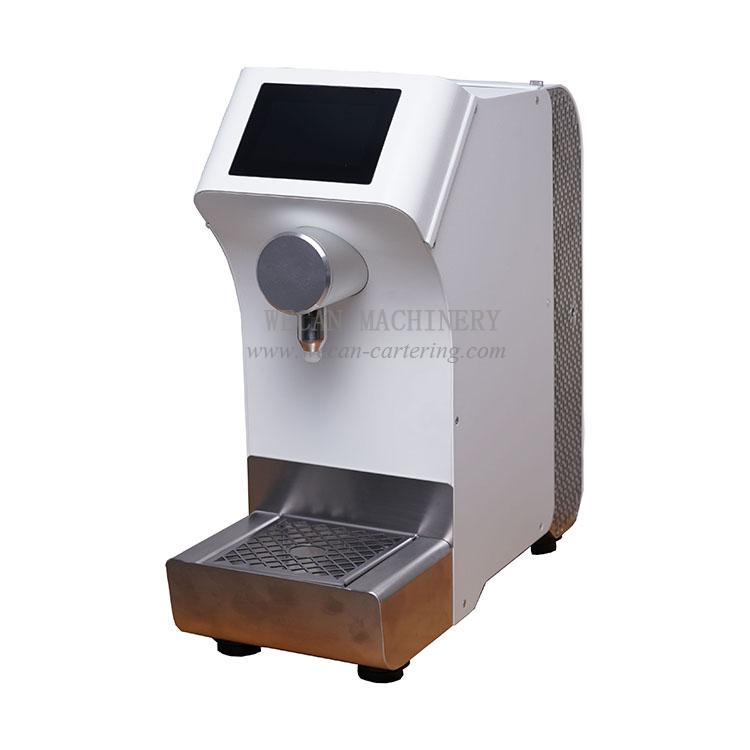 automatic milk foam maker