product name:fruit air dryer
Drying is the oldest method of preserving food. Throughout history, the sun, the wind and a
smoky fire were used to remove water from fruits, meats, grains and herbs. By definition,
food dehydration is the process of removing water from food by circulating hot air through it,
which prohibits the growth of enzymes and bacteria.
Nutritional Benefits of Dried Food
Dried foods are tasty, nutritious, lightweight, easy to prepare and easy to store and use.
The energy input is less than what is needed to freeze or can, and the storage space is
minimal compared with that needed for canning jars and freezer containers.
The nutritional value of food is only minimally affected by drying. Vitamin A is retained
during drying; however, because vitamin A is light sensitive, food containing it should
be stored in dark places. Yellow and dark green vegetables such as peppers, carrots,
winter squash and sweet potatoes have high vitamin A content. Vitamin C is destroyed
by exposure to heat, although pretreating foods with lemon, orange or pineapple juice
increases vitamin C content.
Dried fruits and vegetables are high in fiber and carbohydrates and low in fat, making
them healthy food choices. Dried fruit has a higher concentration of carbohydrate than
fresh fruit; therefore, serving sizes tend to be smaller
Our fruit dryer is excellent tool for making dries fruits and vegetable.it can have 18 layers and it can make a lot
different kinds of fruits and vegetable.It is excellent tool for making healthy food.
Material:stainless steel
Layers:18
Housing:201
Net:304
The size of net:285*200MM
Voltage:220V/650W
Temperature:30-90 degree
Timer:0-12hours
Distance of layers:25MM
Dimension:30*31*53CM
N. W.:G.W.:9.6/10.6kgs
solar dryer for fruits and vegetables price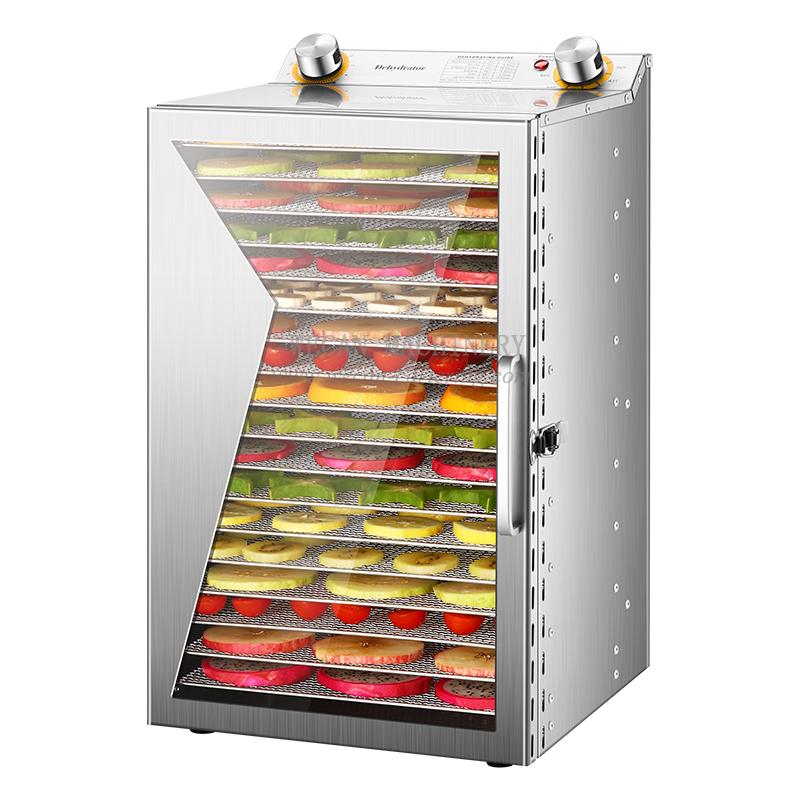 dry fruits making machine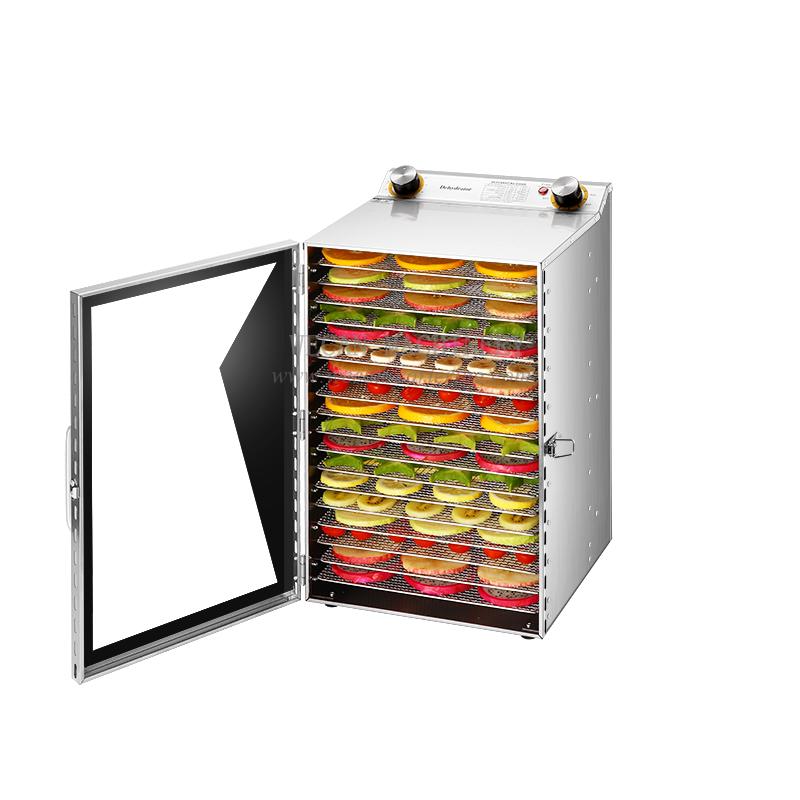 best fruit dryer machine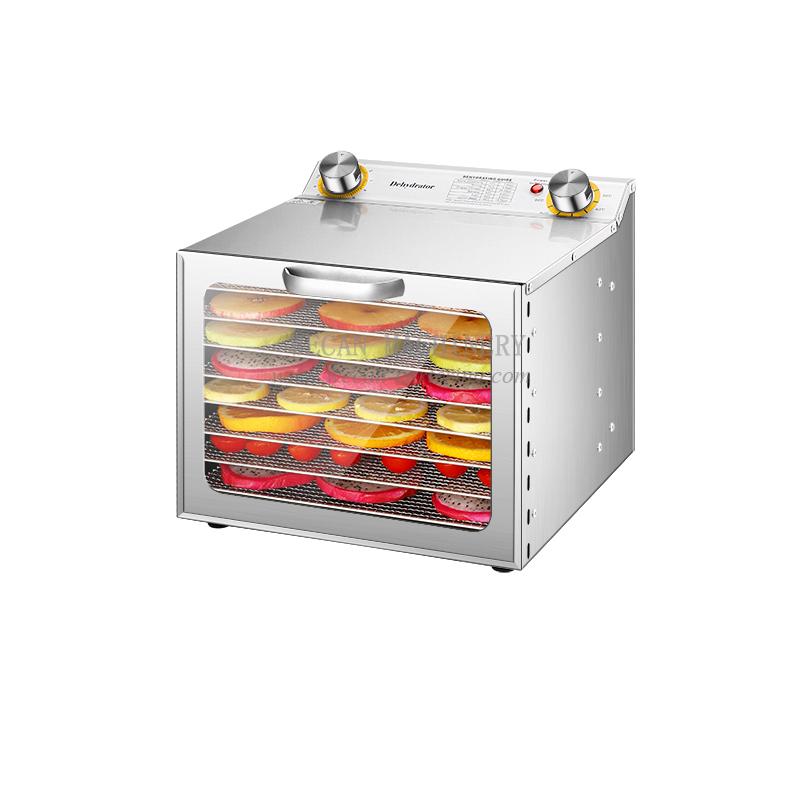 electric dryer for food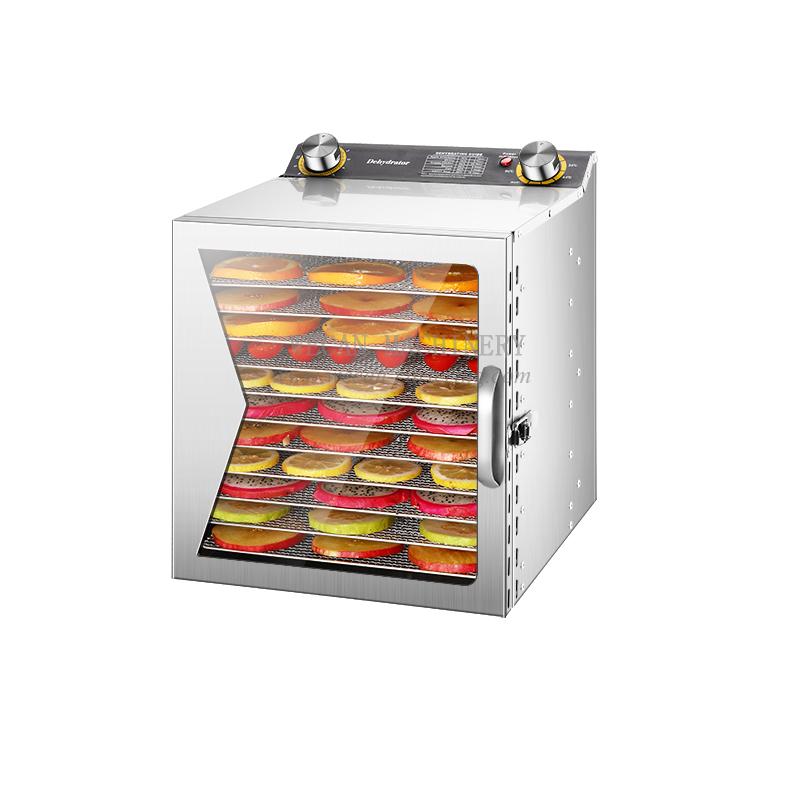 fruit and vegetable dehydrator machine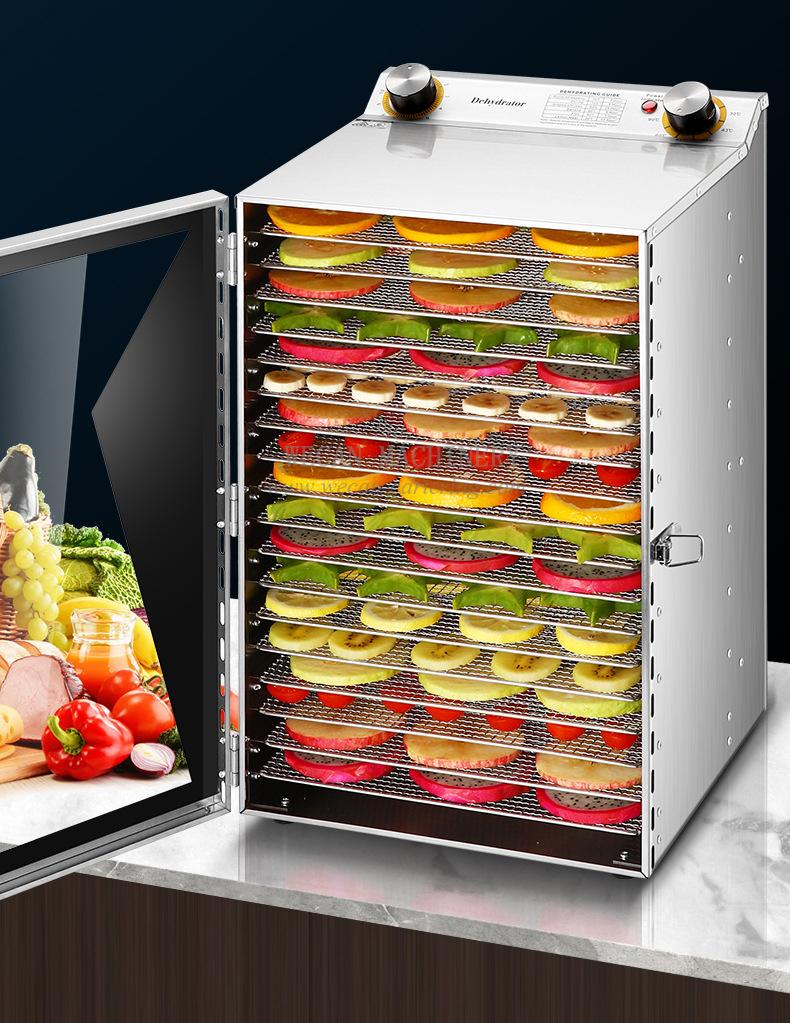 dry fruits processing machine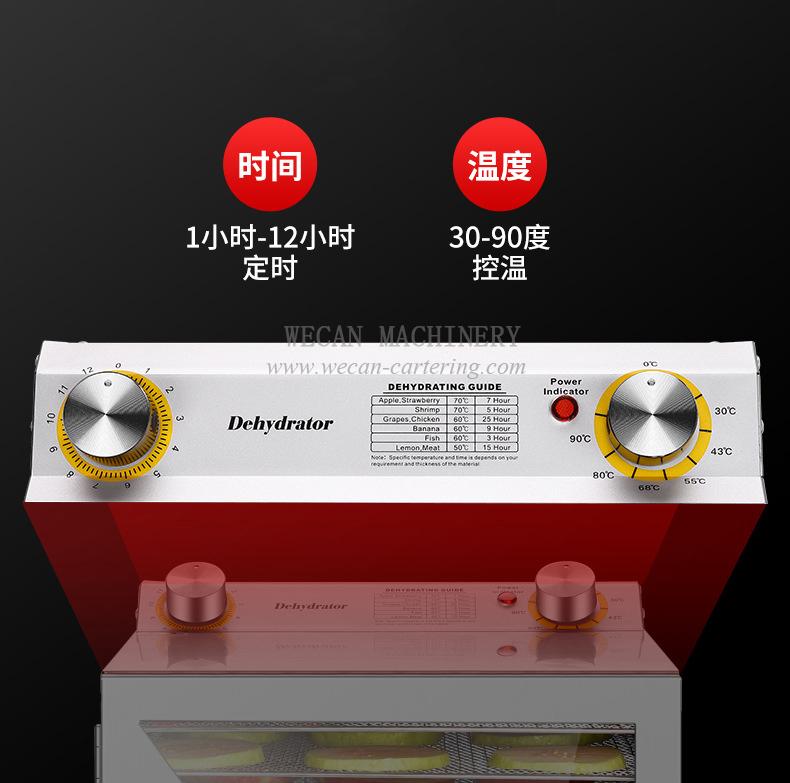 fruits and vegetables drying machine price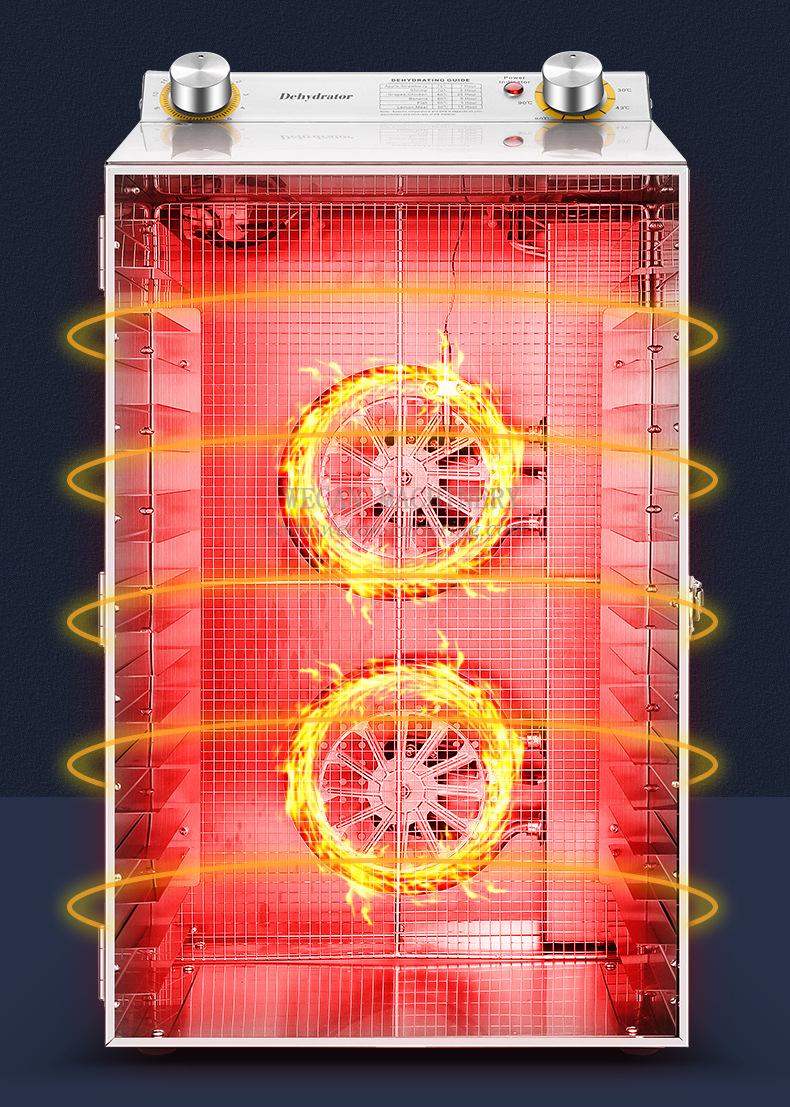 9 tray dehydrator