Automatic Electrical Fresh potato carrot sticks cutter electric potato slicer machine
Product Description
Wecan Machinery wholesale factory price electrical potato chips cutter is a kind of fruit and vegetable processing machines which is widely used restaurant ,hotel,home kitchen,ect.also named home used french fries processing machine .this fresh potato cutter machines with 3 different sizes baldes ,can make different thickness potato chips .it can be also used to cut fruit and vegetables like apple and carrot ,etc.other name like potato chips making machine,potato cutter ,french fry cutter ,potato cutting machine ,potato chips slicing machine ,mini potato chips machine,etc.
Main Parameter for this WPF-E02 electrical potato chips cutter
-full automatic , more safety and convenient.
-stainless steel materials (cutter)
-and Aluminum alloy(main unit)
-can cut fruits and vegtable
-60W power, high efficiency
Size and Weight for this WPF-E02 potato chips cutter
Power:60W,Capacity:9.7times/min
Size of product:54*31*28cm
N.W/G.W:14KG/16KG
Size of cutting blades:6.5/9/11.5/13.5MM
Advantages and features for this potato chips cutter
Fully automatic electrical control,60W power, more efficiency, This potato chips cutter is durable cast aluminum body and handle, this French fry cutter easily cuts whole potatoes into 6.5mm,9mm,11.5mm ,13.5mm strips. The French fry cutter's blade assembly frame and pusher block are made of aluminum and stainless steel, and remove easily after use for simple cleaning (hand wash only) and sanitizing. Assembly required. This fry cutter is best for lighter duty use.
potato cutter for french fries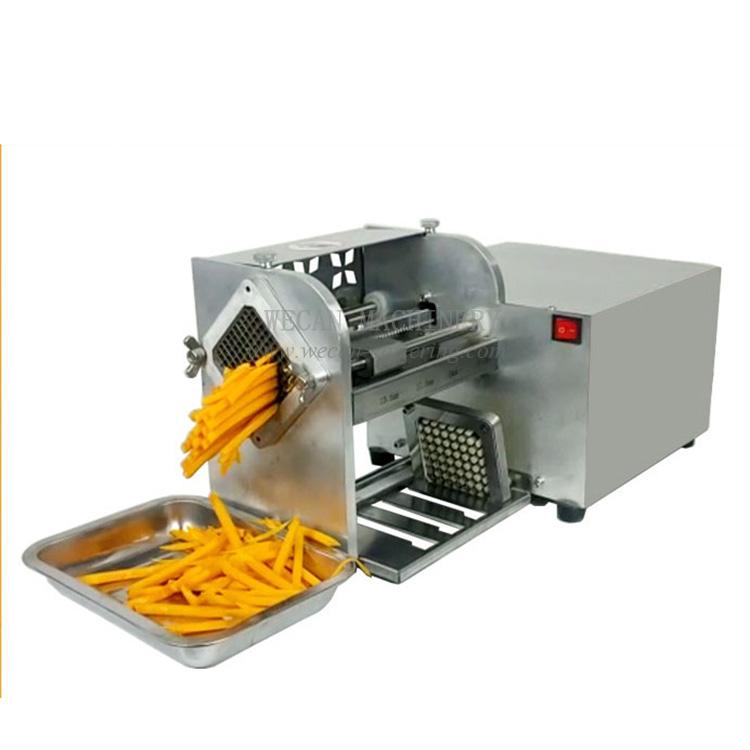 commercial potato cutter french fries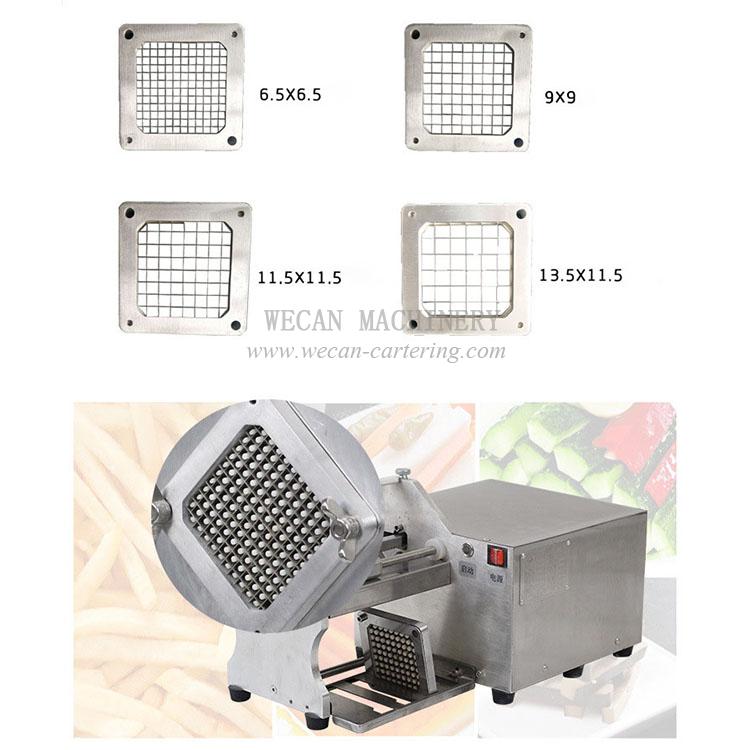 Vegetable Stick Cutter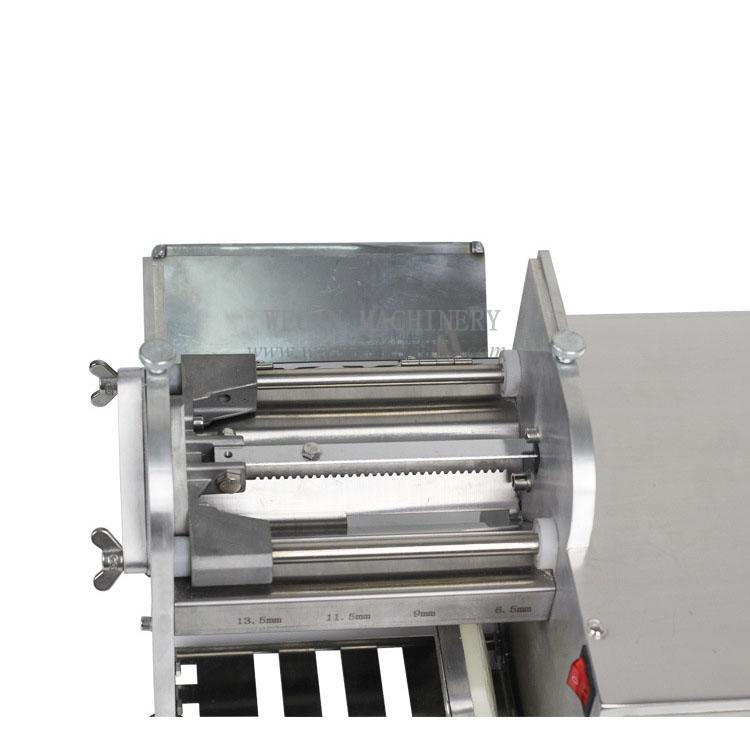 Electrical Chips cutter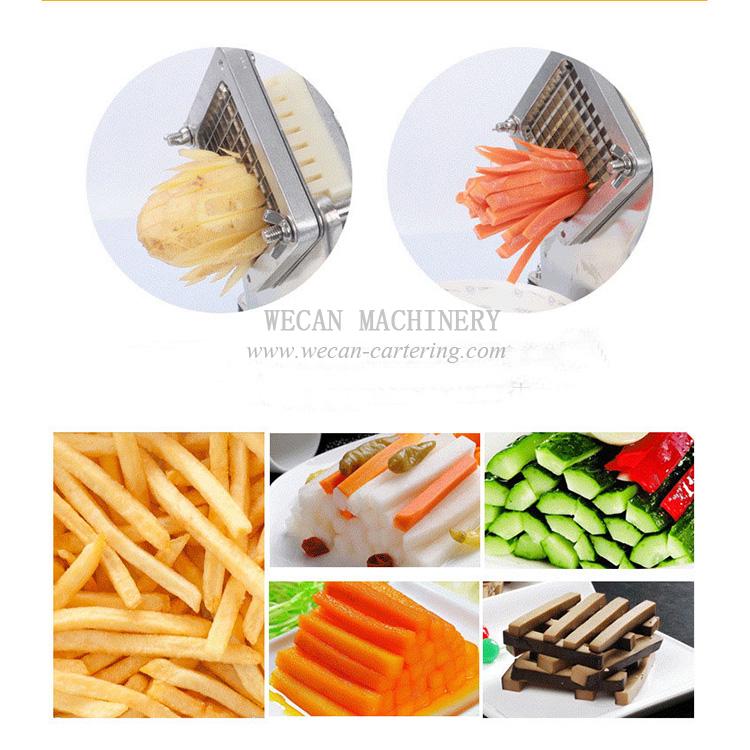 commercial french fries cutter